I had a very productive day yesterday. I cleaned (once again) the large bed around the propane tank. There must be a permanent answer to this. I am thinking reduce the bed by at least half and mulch heavily with the wood chips. I would eliminate it entirely but I can't bear to lose the iris, daylilies, peonies, rudbeckia, salvia and all those self-seeded poppies. I need help! Cutting back is hard to do!
I had great plans to get out early this morning. Then our son called....that takes priority over all else. I hadn't talked with him in a long while. An hour later I started breakfast....DH was finishing up when our hay man knocked on the back door. He had fixed the chainsaw (no charge), just cleaned the carburetor and replaced with fresh gasoline and it starts on first pull. We always get into long conversations when he comes. Some time later we went back inside to finish breakfast. Phone rang again; It was our daughter. We didn't talk quite as long since we talk several times a week. By now It was around 9 AM and I was completely out of the notion of outside work.
Ergo, I did none.
I am not sure when I squeezed in the pictures....probably before I started breakfast??? don't know.
Pictures
Not much is happening in the Humming Bird Bed but the salvia from Park Seed.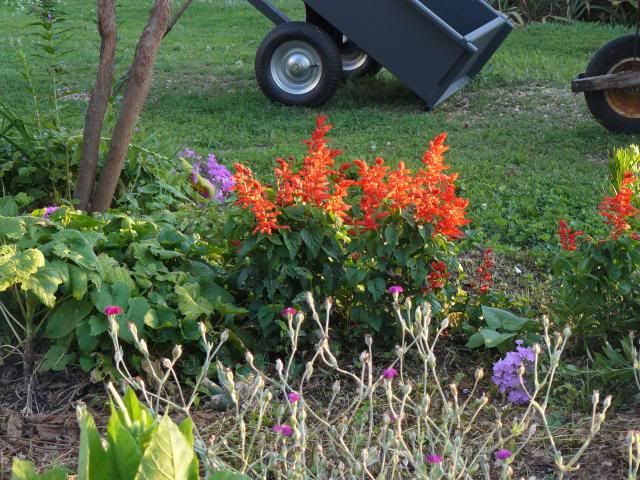 and the ageratum 'Leilani', also from Park.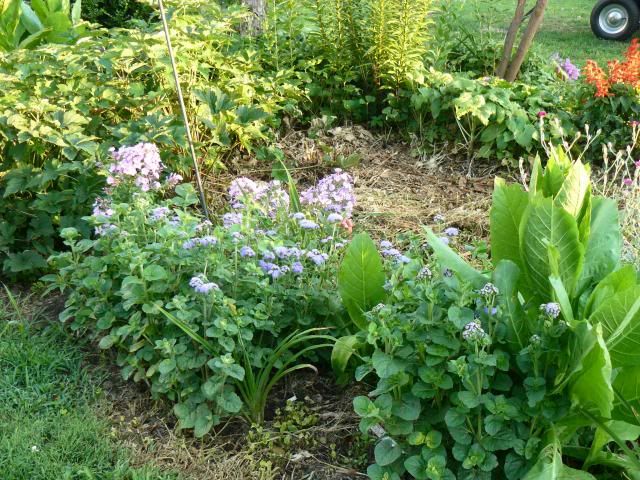 This is the path between the new shrub border in the front of the house and the foundation beds. I began this border because we know we will eventually loose the old Silver Maple trees along the road . It needs a few more shrubs to fill in and a some more years but I am happy how it is progressing. If I do any flowers it will be just some easy care ones here and there.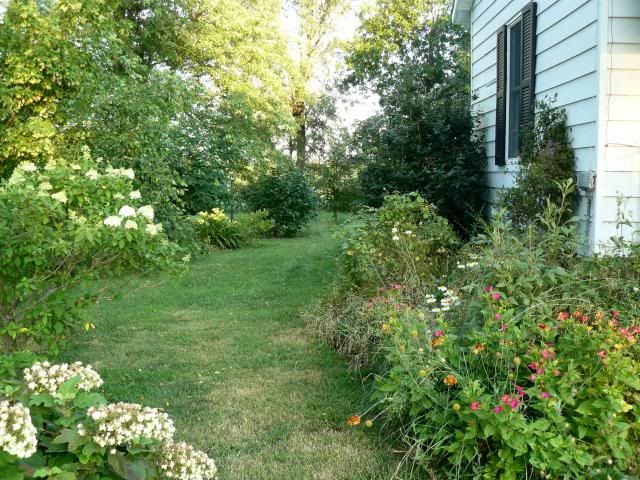 Next I toured the backyard garden,
This is the monster hill of butternut squash....still keeping my fingers crossed about the squash bugs,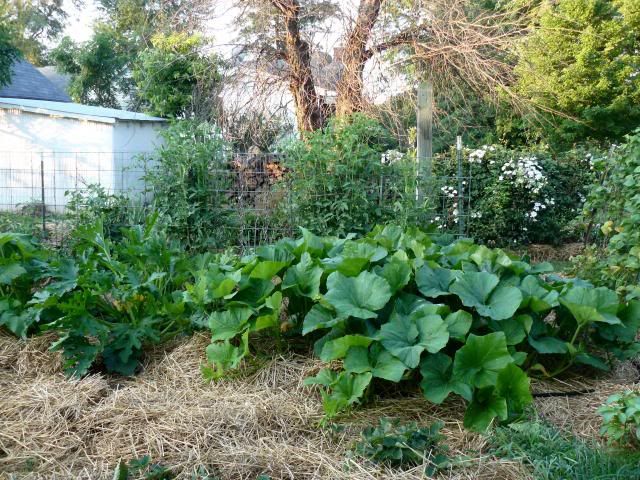 and the middle of the squash row,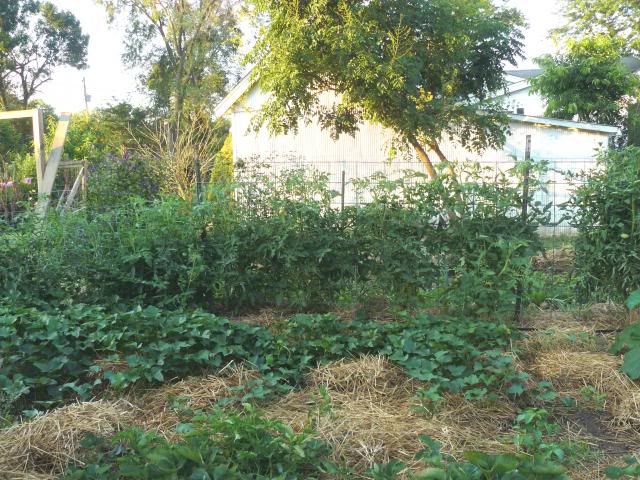 This is looking west, showing the entire squash row in the middle (also sweet potatoes), the tomato row on the left and the strawberry row on the far right.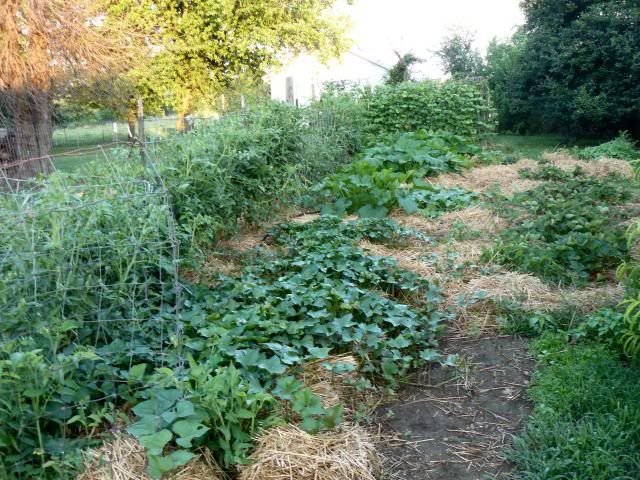 I am now getting bell peppers, I still like the old California Wonders better. These may be Karma. They certainly are not the 6x4 inch peppers touted in the catalog!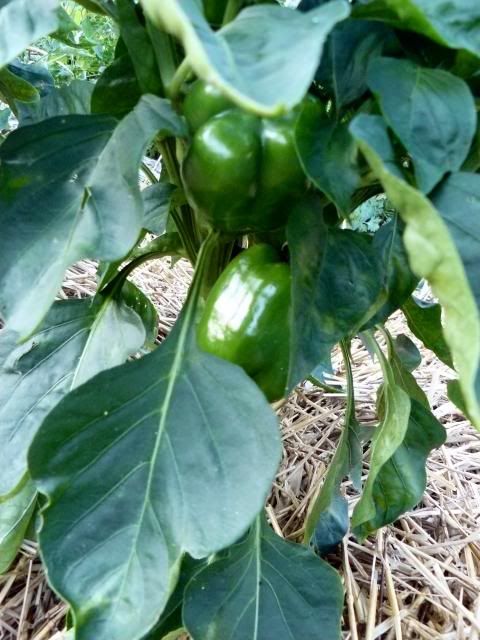 Still waiting on a ripe tomato,