If I don't do this one; I may never do one again!
I am keeping a daily journal in Open Office, much abbreviated so I can have it to refer to for events.
The weather continues to be perfect; sunny, very cool for us and dry. We are back in the 90's in a few days but we shouldn't complain.
I have just been busy with normal, everyday routine, house work, baking bread, some outside work, canning a few tomatoes, making peach jam and reading.
We were finally able to mow again but the wheels cut muddy spots in various places in the yard. DH still hasn't made it to the orchard. We have been working on cutting up the old apple tree but doing it very slowly.
I have just limbed one side and the top. DH loads it as we go and has hauled off one very full load. He took off a couple of days to clip the old farm pastures after the cows had grazed it down.
The tree was hollow so cutting up the trunk should be pretty easy and fast. There is still a half tree remaining that I will take down.
Random Flowers
Dahlias must really like the moisture because this is the largest they have ever been. I just have one left; I do not dig them up each year. This is on the south end of the porch and has survived 3-4 years now.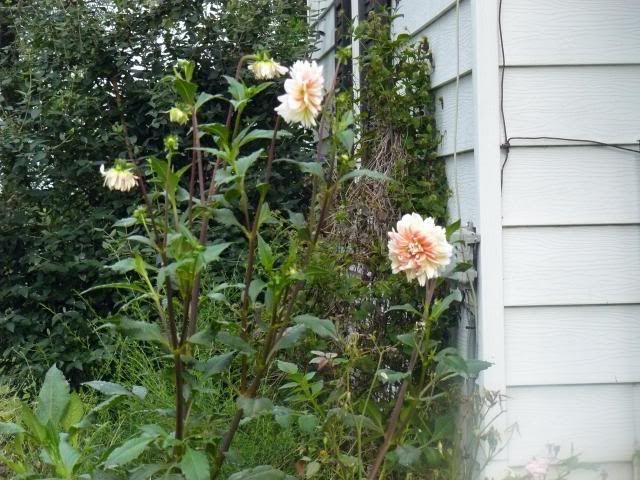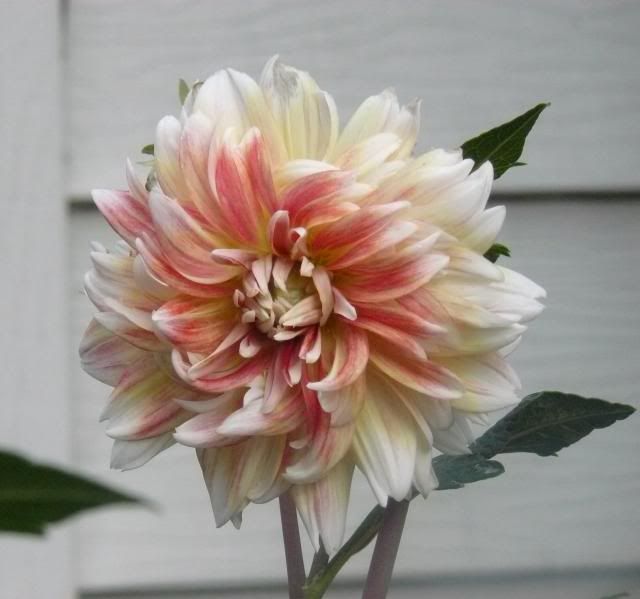 Rudbeckia Prairie Sun is looking good,
I like the green centers,
The clematis on the east side of the smokehouse is re blooming,
Garden
I harvested a few peppers,
The smaller are a new one for me, pepperoncini,
I currently am leaving three (maybe more since some are coming up in the compost pile) seedling peach trees.....don't know why but they are so healthy I didn't have the heart to cut them down.
This one is next to the smokehouse in the "new bed" (several years old now)
and these two are in the humming bird bed right outside the kitchen. I don't recall tossing anything here so don't know how they got here.....maybe our resident skunks or possums.